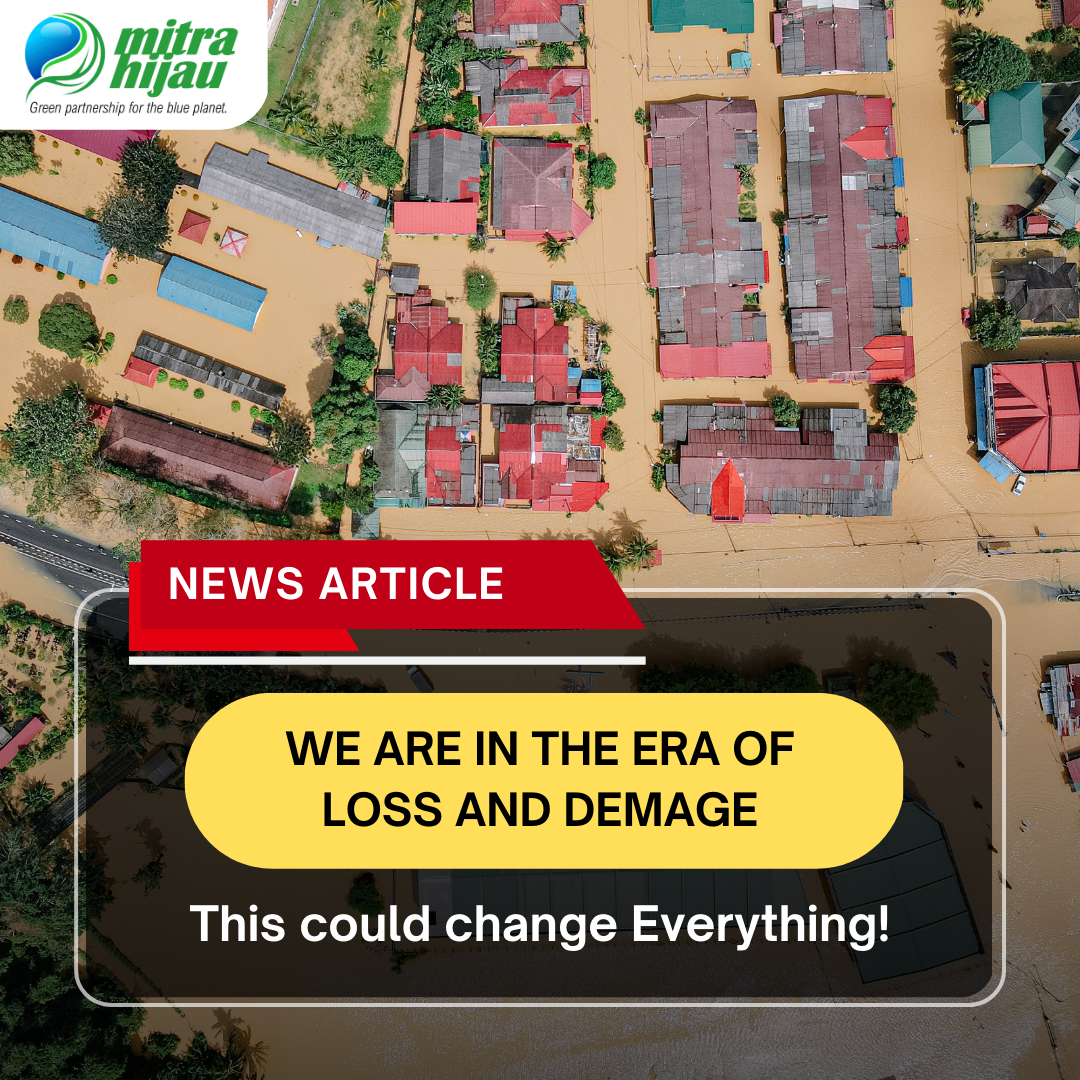 13 Jan

WE ARE IN THE ERA OF LOSS AND DAMAGE

Pernahkan anda membayangkan sebuah pulau kecil yang tenggelam karena kenaikan permukaan air laut? Pemanasan global telah menyebabkan suhu air laut meningkat dan mencairkan es yang berada di kutub. Akibatnya volume air laut naik dan akhirnya menenggelamkan daratan. Seluruh sendi kehidupan, termasuk makhluk hidup, warisan budaya, dan peradaban manusia semuanya lenyap seketika. Itulah salah satu dampak terburuk yang akan terjadi akibat perubahan iklim.

Perubahan iklim telah menimbulkan dampak negatif yang substansial terhadap ekosistem, infrastruktur, serta kesehatan dan mata pencaharian masyarakat di seluruh dunia. Kehilangan material dan kerusakan ekosistem, infrastruktur, dll menjadi prioritas bagi banyak negara yang rentan terhadap perubahan iklim dalam Conference of the Parties – United Nations Framework Convention on Climate Change (COP-UNFCCC) karena dampak perubahan iklim yang parah yang mereka alami. Untuk banyak negara kepulauan kecil, dampak tersebut menimbulkan ancaman eksistensial. Contoh cerita seperti ini dalam negosiasi perubahan iklim dikenal dengan istilah: Loss and Damage (kehilangan dan kerusakan).
 Loss and Damage. This could change everything. What we can do? Read the full articel : bit.ly/3ILue78